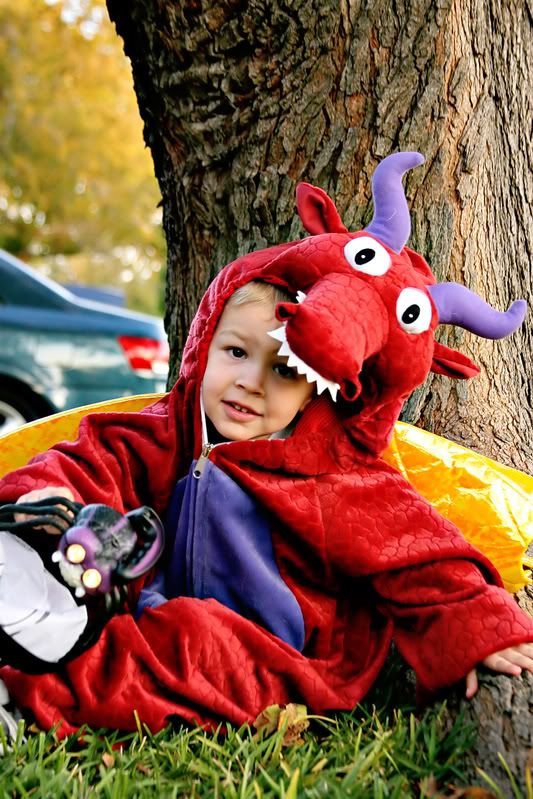 ~I wish I knew what he was thinking in this picture~
Lyndon has loved dragons all year so it was perfect that we borrowed his Uncle JT's dragon costume... he really thought it was THE REAL THING!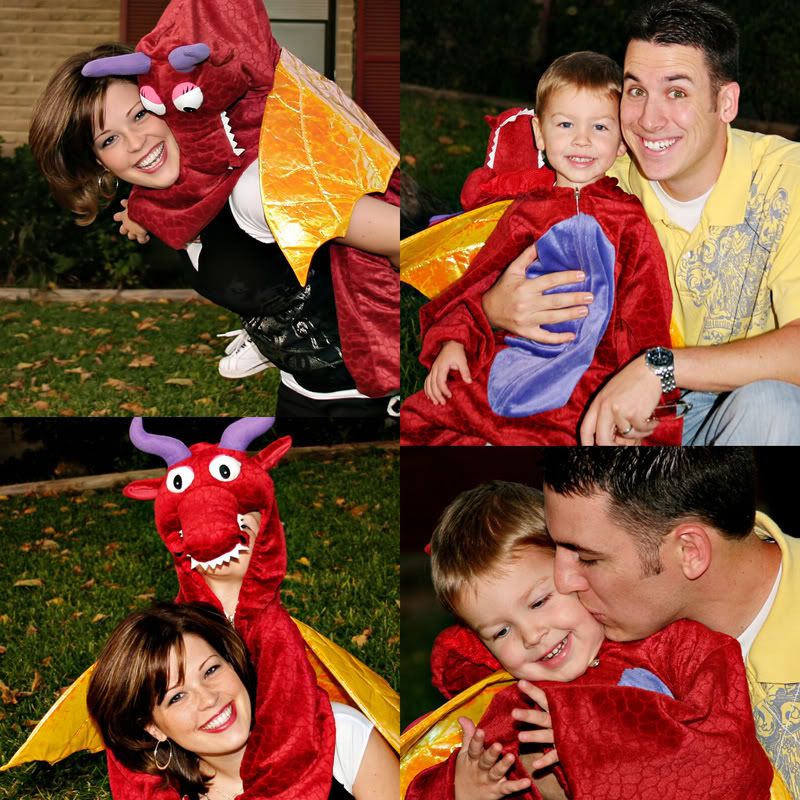 But what was Lyndon's most favorite part of Halloween?.... THE CANDY!
Madelyn didn't see a lot of action this halloween. I did put her little pumpkin outfit on her but she slept cuddled with mommy in her sling while we took Lyndon trick-or-treating.